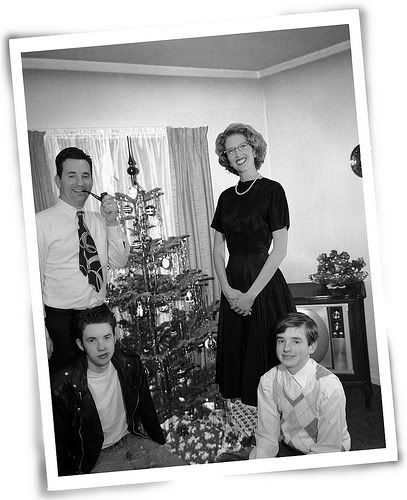 I put my Christmas tree up today. Partially because in the spirit of giving, which is what the holiday season is all about, I like the idea of giving people driving by a reason to flip out: "Would you look at that? Some freak already has their Christmas tree up! Unbelievable!". Yeah, I know you still have Halloween candy left. I know Thanksgiving is still weeks away. I hear you out there. And I love it.
A bigger part of it, though, is that I've decided to really get into Christmas this year. Being of good cheer. Peace on earth. Good will toward men. Eggnog. Mistletoe. Frankincense and Myrrh. All that shit. I'm on it this year!
Check it out, I got the tree. I got music. I got no place to go or nothing to do on The Big Day itself, but I can jump off that bridge when I get to it. Who cares? I happen to like Chinese food!

Lastly, I just like to look at Christmas lights.