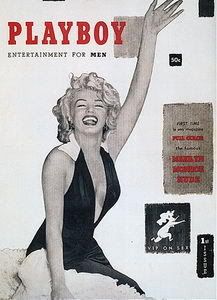 "Look at this girl in Playboy!"
"The blonde? Yeah, she's very pretty."
"Pretty?!? That's her! My dream girl! My whole life, I have always wanted a girlfriend who looks exactly like that! And here she is, right in front of me, in Playboy magazine."
"I thought you told me you were attracted to brunettes."
"Yeah, but I mean with no clothes on."