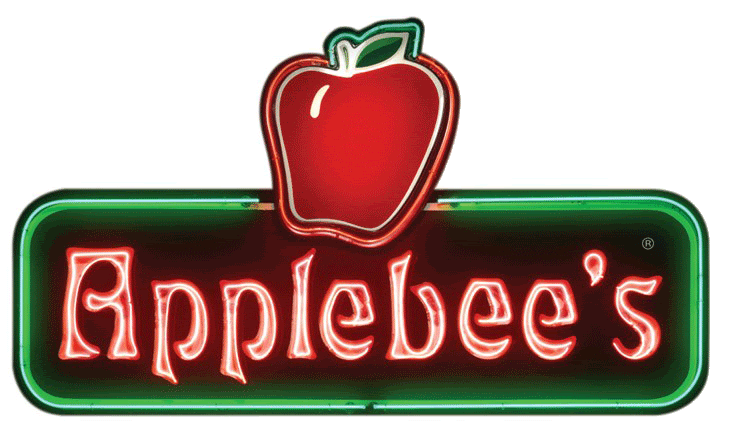 TGIFridays. Houlihan's. Bennigan's. Chili's. Applebee's. Aren't they all pretty much the same place? Sure they are. They're all corporate chain restaurants that desperately want you to believe that they're just an old-fashioned neighborhood bar & grill. If somebody blindfolded you and took you into one of them and then took the blindfold off and told you to tell them where you are, you'd probably be hard pressed to answer right away. They all have the same random knick-knacks pasted to the wall, they're all staffed by the same sullen college kids who won't be there when you go back in six months and they all serve the same $7.50 bacon cheeseburgers and the same chicken tenders with the same honey mustard dressing.
Yet when groups of people talk about where to get something to eat, rarely does Applebee's get mentioned. And if it does, the suggestion is met with scorn and derision. Why does everybody hate Applebee's?
Well, not me, of course. I mean, yes, of course I hate Applebee's too. But in my case, I know why. It's because there was one in Sarasota that had a
Bob Natal
baseball bat on the wall. B

ob Natal, a lifetime .197 hitter, was my favorite baseball player at the time. I badly wanted that bat and offered to buy or trade for it but the manager said no, they weren't allowed to sell any of the "decor (his word, not mine) because it was against corporate policy. I'm pretty sure the manager of a real neighborhod bar & grill would have at least considered it and I know he wouldn't have refused it outright because it's against corporate policy because a real neighborhood bar & grill doesn't have corporate policies. Hell, a really good neighborhood bar & grill doesn't have policies at all. My kind of neighborhood bar & grill lets you do pretty much whatever you want, as long as it's not hurting someone else
and so if you want one of their baseball bats, as long as it isn't for hitting a fellow bar patron, you're damn well welcome to it! Unless the other bar patron in question deserves it because he's a pain in the ass or some other valid reason, in which case you're still welcome to it
.
But why does everyone else hate Applebee's? Well, here are a couple of possible reasons.
The name - Most people hate apples (be honest now, when was the last time you craved an apple that wasn't deep fried, baked in a sweet, sugary pie or slathered in caramel?) and most people hate bees (ooh, sting-ey!). Put them together and you're just asking for enmity.


Riblets - Applebee's signature menu item is Riblets, which are small barbecued spare ribs. The problem there is threefold:
"Riblet" sounds like the noise a frog makes.




It also sounds like something you use to hold iron girders together.




As I said, they're small. People who enjoy barbecued spare ribs don't like them small. There's a reason that gag on the Flintstones where Fred orders a rack of ribs so huge it tips his car over is so popular; People who enjoy spare ribs fantasize about that exact thing happening to them every day of their lives.
That commercial where the high school team loses the big game and pulls into Applebee's for a post-game meal, only to find it closed, until a couple of dedicated employees decide to stay late to serve the valiant local heroes - Good god, how can you not hate that?
So those are three possible factors that spring to mind immediately. I don't know, there might be others. There might even be people out there who love Applebee's. I don't know any of them though.

PS: I eventually met Bob Natal and he gave me one of his bats himself. So take that, Jeff, the Applebee's manager on Fruitville Road in Sarasota or whatever your name was.