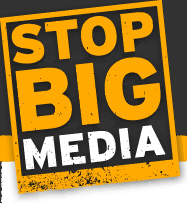 Public Hearing
Date: Monday, April 30, 2007
Time: 4:00 p.m. -11:00 p.m.
Location: Tampa Bay Performing Arts Center
Louise Lykes Ferguson Hall
1010 North W.C. MacInnes Place
Tampa, Florida 33602
The purpose of the hearing is to fully involve the public in the process of the 2006 Quadrennial Broadcast Media Ownership Review that the Commission is currently conducting. This hearing is the fourth in a series of media ownership hearings the Commission intends to hold across the country.The hearing is open to the public, and seating will be available on a first-come, first-served basis. The hearing format will enable members of the public to participate via "open microphone." There will be two panels, each followed by a period for public comment. The first panel will provide an overview of the Tampa, Florida media market. The second panel will provide perspectives on media ownership.