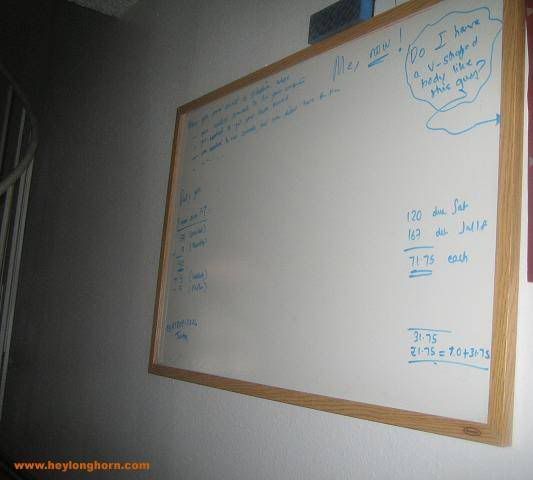 In a professional office environment, a dry erase board is an excellent tool to help keep you organized. Want to know what's written on the one in the office Billy and I share?
THINGS TO DO:
Something work related

Something else work related

"KILL CLARK"

"TAKE OVER THE WORLD!"

"Get a brain"

"Not be gay (this is for Clark)"

"Blow up the building - Twice"

"Destroy Heather Billy"

"FIND WISHING MACHINE, WISH TO BE BIG LIKE TOM HANKS (This is for Billy)"

One other work related thing
I highly recommend this extremely useful tool for your professional office environment.