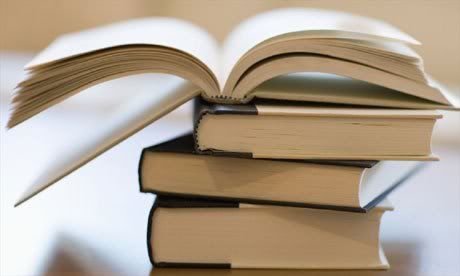 (
Full disclosure regarding this review follows at the end)
One of the most disappointing aspects of a public school education is how damn boring history class is. What should be the best course in school, full of wild personalities, conflict, intrigue, outrageous acts and all kinds of other drama, is boiled down to a monotonous recitation of names and dates with seemingly no relevance to the world today and how it came to be, making it the worst. If we had spent any time at all learning anything about
Andrew Jackson
other than the fact that he was the seventh president of the United States, history would have been my favorite class. Instead, like most kids, I hated it. Now that I'm out of school and living a life where I don't get penalized for failing to memorize dates (not counting birthdays and anniversaries, of course), I love learning about history.
"Historic Photos of Tampa" with text and captions by Ralph

Brower

is 206 pages of full size black and white photos from the

Burgett

Brothers Photographic Archives that chronicles the development of the city from 1880 through the middle of the 20

th

century.
What's always most entertaining about looking at historic photos (aside from the clothing and the strange, rigid poses...you get the impression that in the old days, everybody spent a lot of time wearing hats, standing very still, clutching the lapels of their suit coats and looking at something really interesting slightly over there) is comparing the now and then. Looking at the University of Tampa campus now it's almost impossible to imagine just how spectacular the grounds were when it was the Tampa Bay Hotel. Much of what's featured in the pictures here still exists today but there are other scenes that bear no resemblance to Tampa today, even in some of the later photos. Such as the view of the Tampa "skyline" taken from Phillips Field in 1967.
Mr.

Brower

helps to enhance the photos with context, perspective and of course, history. The people after whom Tampa area landmarks like

Brorein

Street, Peter O. Knight Airport and the

Gandy

bridge are named are illustrated here. Obviously, this was a true labor of love and Mr.

Brower

spent a great deal of time and effort on his research. Unfortunately, a small handful of typos scattered throughout are jarringly distracting. It's a shame that the editor didn't pay as much attention to detail as the writer.
But overall, this is an entertaining and informative book that I would recommend to anyone who has an interest in history in general and Tampa history in particular. It's published by
Turner Publishing
and is available for sale at
Amazon.com
.
ABOUT THIS REVIEW:
I received an email invitation from someone at Turner Publishing to review this book. Here's what the email said:
Good afternoon!

First off, I promise I'm not spam. I'm with Turner Publishing and we have a book titled "Historic Photos of Tampa" that we were hoping might interest you. I'm going around to all the

bloggers

asking if they'd like to receive a complimentary copy of this book in exchange for a possible review on their blog. This book is a 10x10 gift book
showing a pictorial narrative of Tampa through beautiful photos pulled from
archives (some have never before been viewed). If you are interested, please
email me with your address and I'll have one shipped out to you right away.
If you have any questions, you can visit our website at

www.turnerpublishing.com

or give me a call at the number listed below. We'd appreciate any feedback given and would love the opportunity to work with you! I appreciate the time you've given my email and hope to hear from you soon!

Best regards,

(NAME, TITLE AND CONTACT INFO WITHHELD BY ME AS IT'S NOT RELEVANT NOR

ANYBODY'S

BUSINESS)
I love books, especially so-called coffee table books. It's really the only reason I own a coffee table. And as mentioned in the review, I'm kind of into history now. So I saw this as a chance to get a free book!
I've never reviewed anything before and I wondered if receiving free merchandise for doing so was ethical. I mentioned these concerns to another writer before I agreed to do it. She told me that complaining about stuff actually is a form of review. I asked her what she was trying to say and she replied that I complain about all kinds of things. And I said yeah, but it's kind of cute and endearing, right? She sighed heavily and said sure, if I say so, which I do. She then asked if I planned on being totally honest and I said yes, absolutely, if the book sucks, I will say so (and in my opinion, it doesn't, so I didn't). She then mentioned that professional critics don't pay for the movies,

CDs

, concerts, restaurants and books that they review so she thought I was in the clear. I retorted that I'm pretty sure that at least in the case of restaurants, somebody is paying for it. She wasn't sure and said that maybe I should either send the book back when I was done or offer some sort of statement of full disclosure.
So, I'm keeping the book.