It's spring time so that means it's wedding season. Yay!! I hear a lot of people griping about going to weddings: "Aw man, I have to go to a wedding this weekend!" and I don't understand that mindset at all. There's food, music, dancing and cake. What's not to like? Don't forget, you're there because someone wanted you with them to share a special moment in their life. And there's cake!
My friend Brenda invited me to her daughter Alex's wedding this past Saturday (both Brenda and Alex are members of Team Daddy-O Alley Katz) and I had a blast!
I didn't know that many people there and I explained to people I met that many of my friends are writers, artists and musicians, and since it was Saturday night, they were probably working their normal shifts at various bay area restaurants. As for me? I told them that unlike my friends, most of whom have made just terrible, awful, horribly misguided life choices, I was, in fact...
An archaeologist

A paleontologist

A radiologist

An astrophysicist

An afrophysicist

A hostage negotiator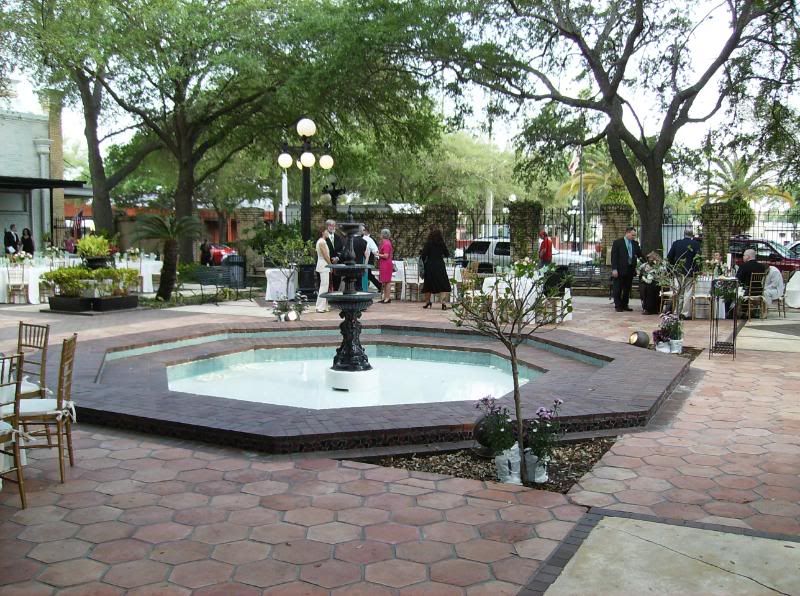 This is the fountain in the middle of Ybor City Garden. An ideal setting for a wedding, especially when the weather is perfect, which it was.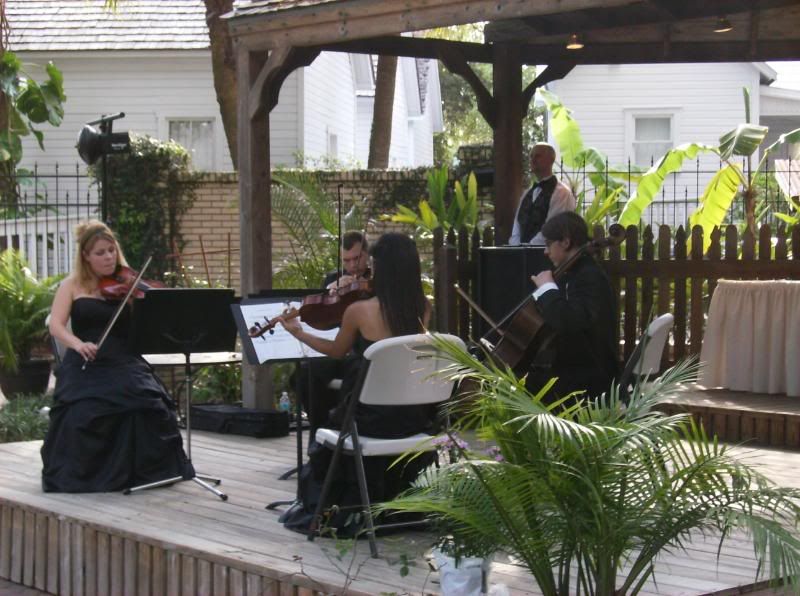 I had doubts that a string quartet could pull off "The Cha-Cha Slide" and "The Cuban Shuffle" but they were up to the task.
When the minister positioned himself here, the potential for what was already going to be a great wedding suddenly shot even further up the awesome scale! However, I'm very sorry to report that he did not fall in, probably the only downer of the whole night. Nothing against the minister, you understand. It would have been hilarious if anybody had fallen in the fountain...except me.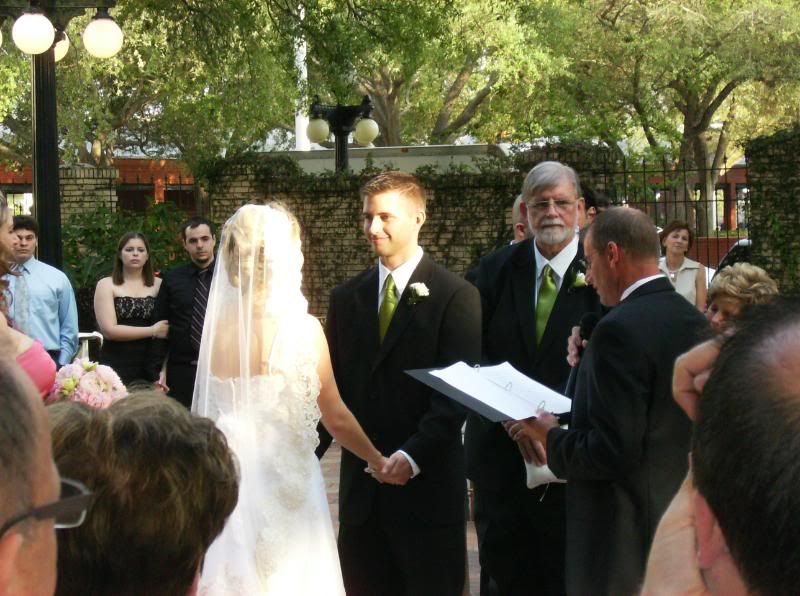 Jon, the...groom. Why doesn't the groom get an alliterative, modifying adjective like the bride does? Probably because there aren't any good ones that start with the letter G. Giddy? Gracious? Garrulous? No, better to just go without.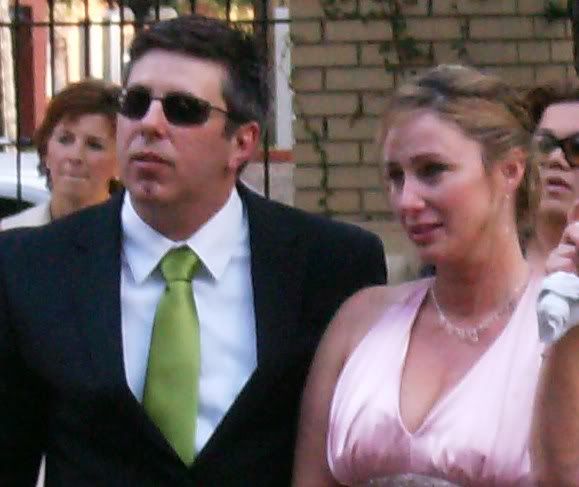 Victor, keeping it together. Brenda, making a valiant effort.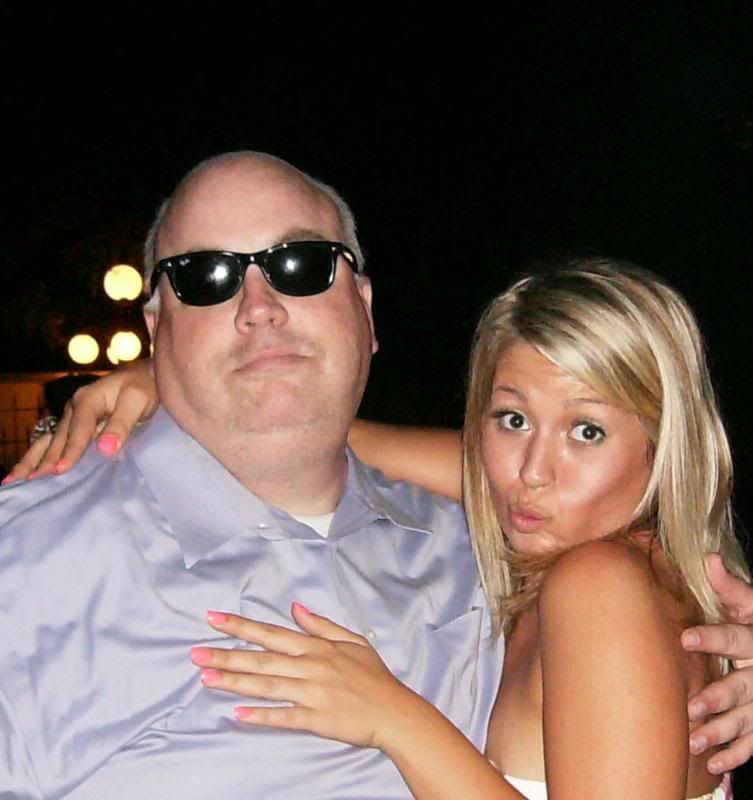 Kelly, my date for the evening. How did this happen? I came alone and so did she. Bingo, instant date! The fact that she's intelligent, funny and let me twirl her on the dance floor were all bonus points. At one point, we made an effort to take over the stage and sing a duet for the newlyweds, but the DJ didn't have any of the songs we asked for. I wonder now if he might have been lying to us. Hmmm...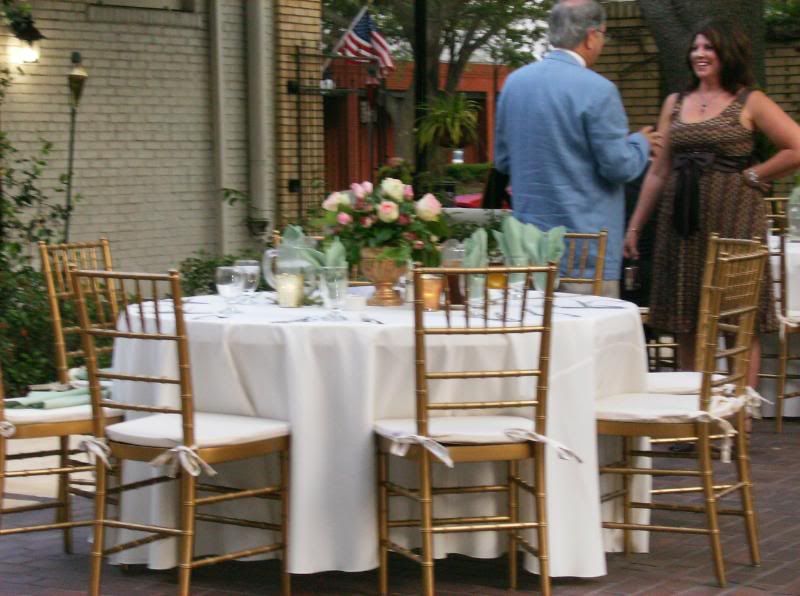 This is Table 12, where I was supposed to sit. Look at that; I would have been all alone (I didn't meet Kelly until I defected to Table 9, where there were empty spots, from which I was then traded along with a conditional draft choice to Table 8 for a lovely married couple). How pathetic would that have been? "Can somebody pass me the pepper, please? Anybody? Hello? Oh yeah, I forgot. I guess I'll get it myself. Again."
This is Table 12, much later in the evening, once people knew I was sitting elsewhere.
Luxury, opulence and the finest accoutrements were everywhere...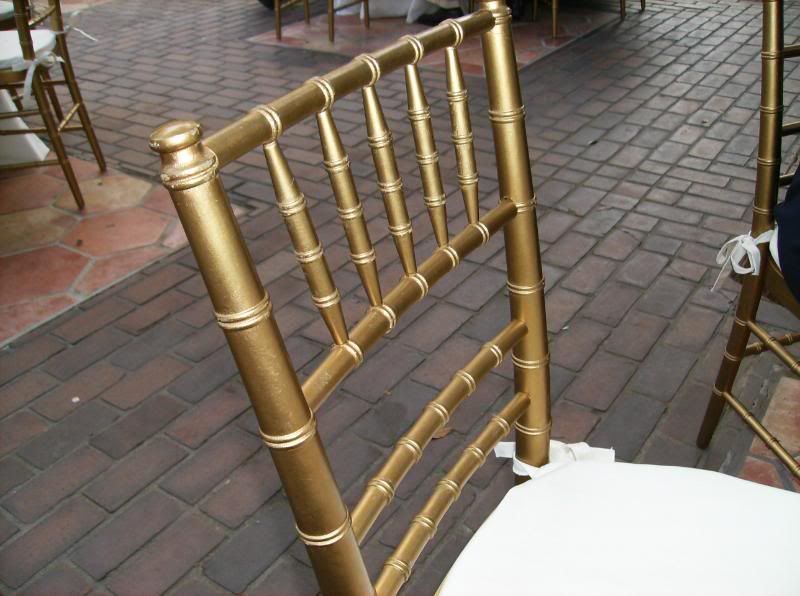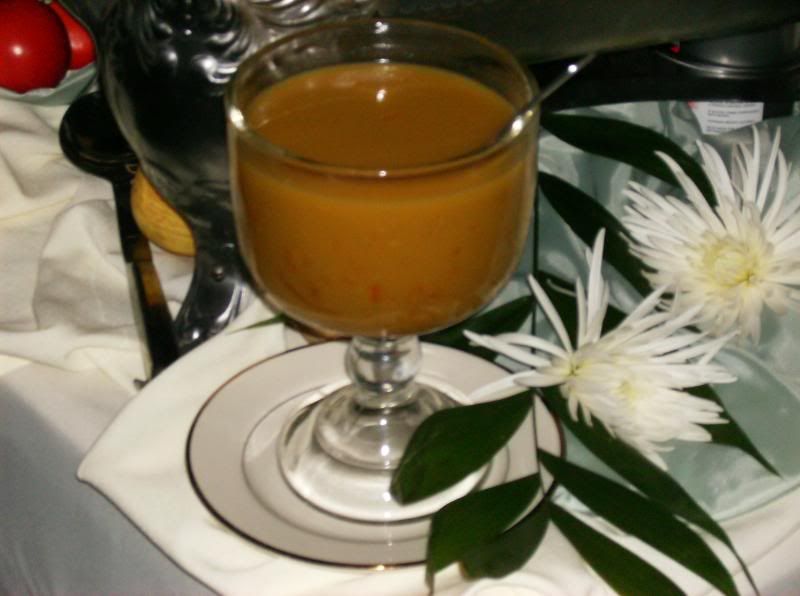 A crystal pimp chalice filled with remoulade...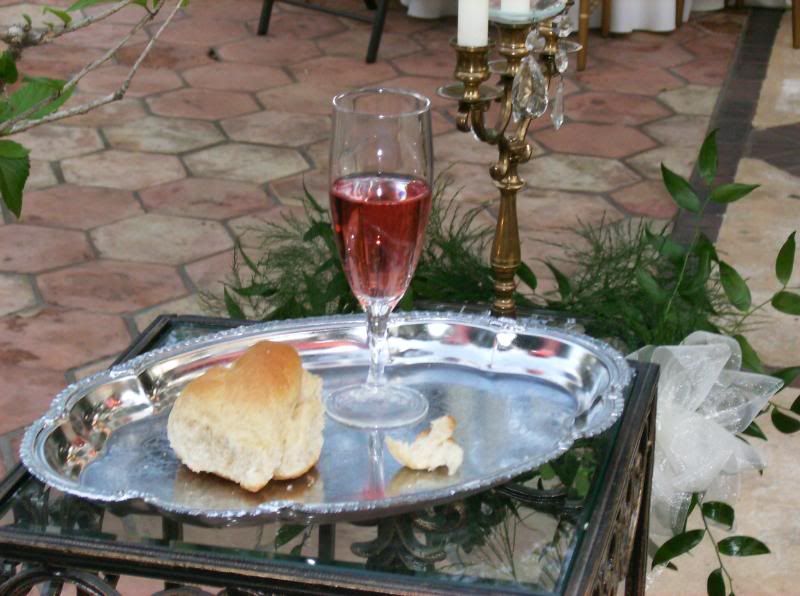 "Hey guys, if we don't want to wait for them to finish posing for pictures before we start eating, there's, like, almost a whole loaf of bread right here. I'm serious! Remember when the bride and groom each had just a tiny piece while that guy was talking during the ceremony? Well, they just left it here! There's even a mostly full glass of wine! Huh? I should come and sit down? But what about the...? All right. Okay."


Anyway, like I said, it was a wonderful evening. Thank you, Brenda and Victor and best wishes and congratulations, Alex and Jon!