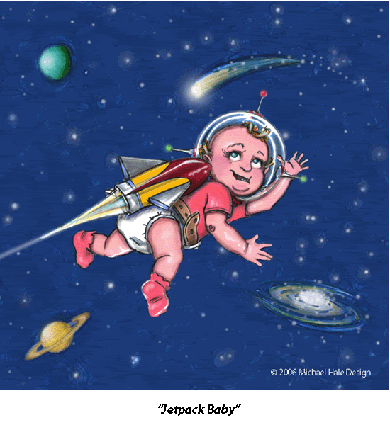 The U.S. Centers for Disease Control and Prevention have discovered trace amounts of perchlorate, a chemical used to manufacture rocket fuel in samples of powdered baby formula.
This announcement raises a couple of extremely important questions:
Which companies are in the baby food and rocket fuel biz?
Just how close are we to the development of a fully functional squadron of RPTs (Rocket Propelled Toddlers)? Because when the skies are filled with screeching crumb snatchers in Nomex onesies, America's air superiority will never be called into question again.