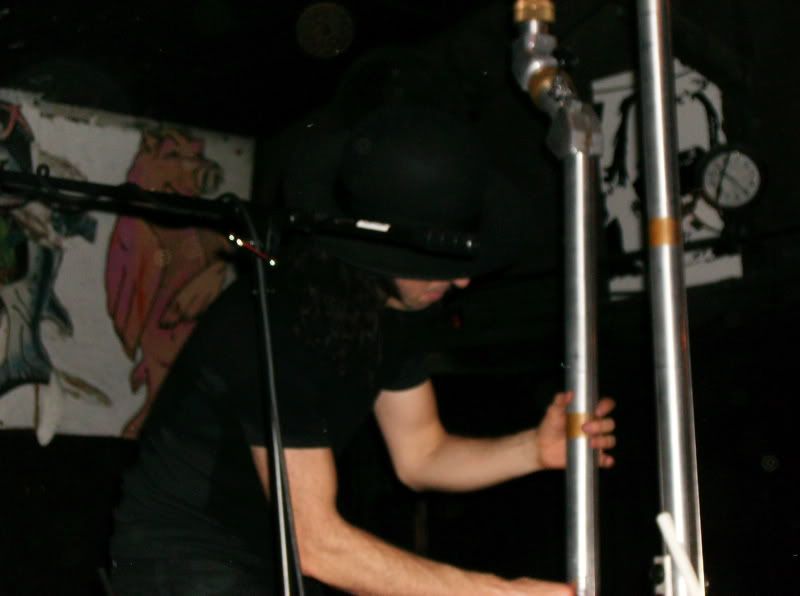 Last night, taking a break from
girls with guitars
and
drag queens
, I went out to another of my favorite venues,
Skipper's Smokehouse
, to check out the indescribable and amazing That 1 Guy. Indescribable because somebody who plays "The Magic Pipe" (an electric, stringed percussion instrument made out of pipes), saws and cowboy boots to perform songs with titles like "Buttmachine", "Weasel Potpie" and "It's Raining Meat" is kind of immune to labelling. Amazing because he puts it all together, along with some comedy and slight of hand magic tricks, into a thoroughly entertaining spectacle. I saw him last year and there was a much bigger crowd there this time, but I honestly don't know how he is not a much bigger star. Don't get me wrong; I'm thrilled that he was at Skipper's. I'm just surprised he's not playing theatres and performing arts centers.
Check out the video below to see him in action and absolutely do not miss the opportunity to see him in person if he comes to your town.