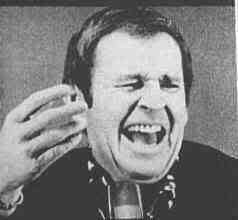 Happiness comes in many forms...
There's watching puppies play happy.

There's having the owner pick up your tab happy.
There's finding a $10 bill in an old pair of jeans happy.
And then there's finding out someone you despise so much that you frequently fantasize...in slow motion...about spin-kicking them into a high-speed turbine was arrested for third degree grand theft the night when they told everyone they were in the hopsital happy.
I only feel bad that I don't feel bad...and I don't feel all that bad about that.