The Super Bowl is next Sunday here in Tampa, which means one full week of non-stop insanity began this past weekend. Here's my first report on what is certain to be the biggest sporting event in the history of this year so far...

I got myself a side gig selling tickets for the NFL Experience, which is basically a pro football theme park. I was instructed to pick up my credential beforehand at an address near the stadium. That's pretty standard protocol for an event. You usually go to a large tent with a card table, if it's a big-time event, there might be a vinyl sign with a logo on it, a couple of volunteers will thumb through some paperwork, give you a lanyard with a chunk of cardboard dangling from it that may or may not have your name spelled correctly, and then send you on your way. However, this is not some

rinky

-dink charity golf tournament or

rooty

-

poot

Final Four. This is the

MF'n

NFL, y'all...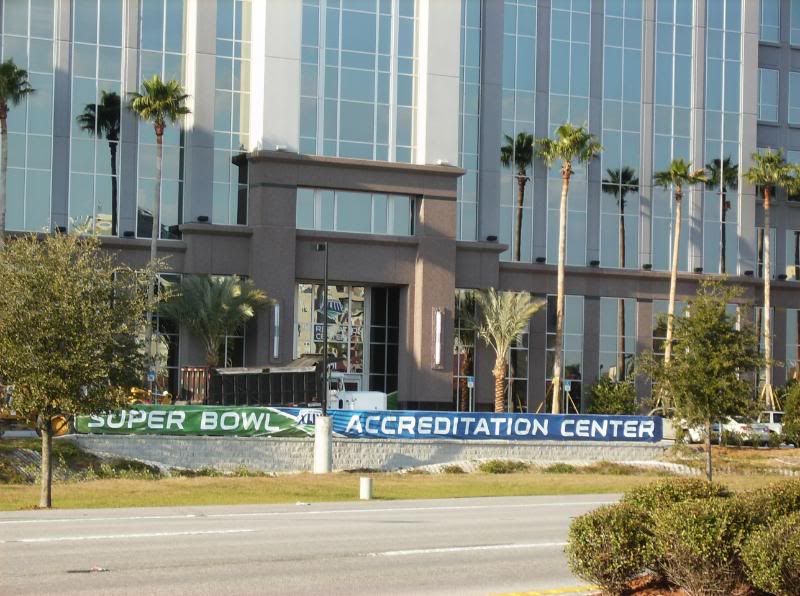 When the NFL needs to distribute credentials, they come to your town,

commandeer

an office building and set up something that resembles the

DMV

, except it's efficient. And when you're done, you walk away with something that looks like this...
Note that like it's bearer, this credential is not good on game day.
If you happen to find a few extra thousand bucks between your sofa cushions and plan on coming down for the big game, this fabulous party mansion can still be yours!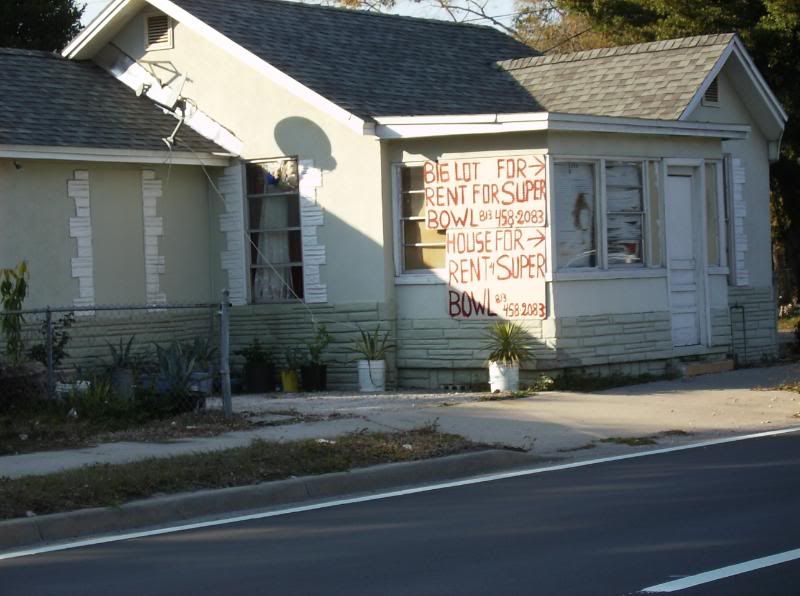 And the "big lot" mentioned on the sign? You're looking at it. You and up to four other people could probably mill about safely during your

pre

-game tailgate party without someone wandering into southbound traffic on

Himes

Avenue. Where

Diddy

parks his limo is his problem, I guess.


This is (literally) the road to the Super Bowl. Specifically the sidewalk along Dale

Mabry

highway between the employee parking lot and the stadium.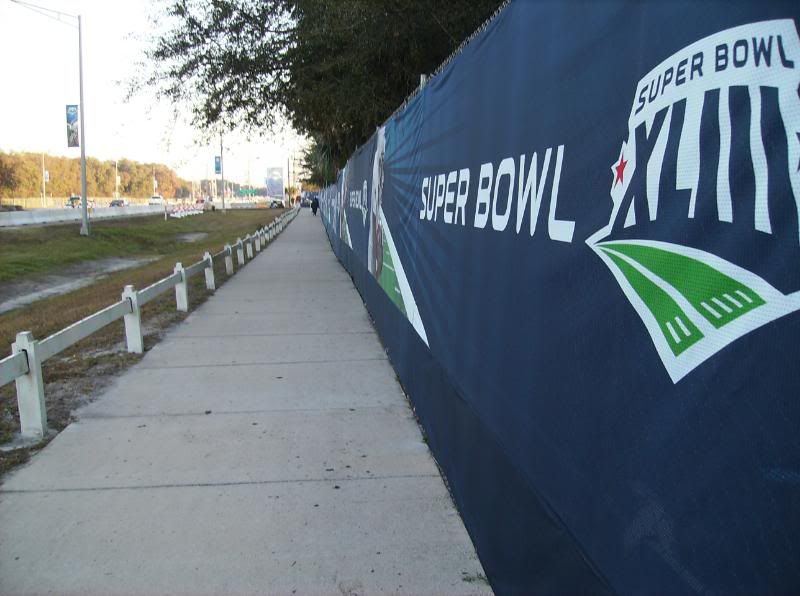 This is the view from inside one of the ticket offices before things got rolling on Saturday morning. I know there's a recession going on, but if your name is Bob and you own some barricades, you're probably doing okay.
Here's the first guy to get in line for a ticket. He and his

rattail

came all the way down from Baltimore!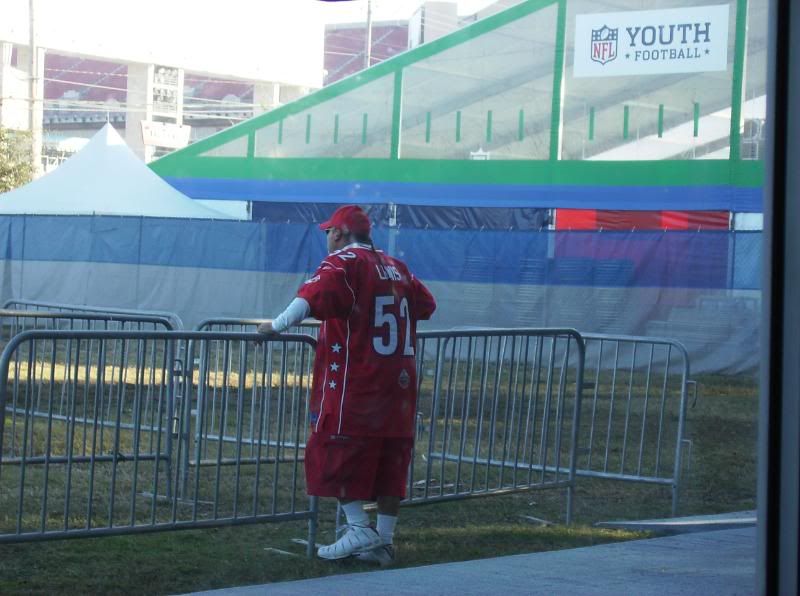 I know right now you're wondering "where are the celebrities? I always heard the Super Bowl is always just infested with celebrities. Where the heck are the dang celebrities?" Well, you're in luck...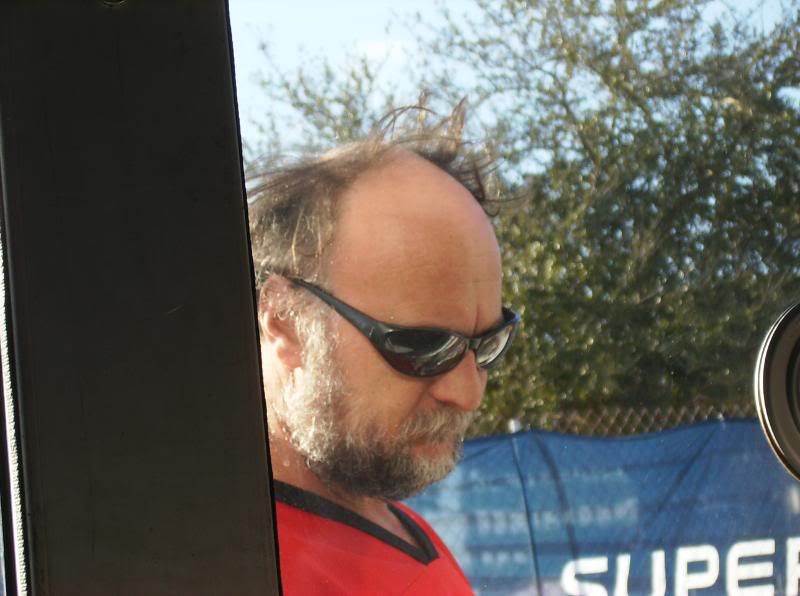 Who's that, you ask? Why, only the illegitimate love child of these guys...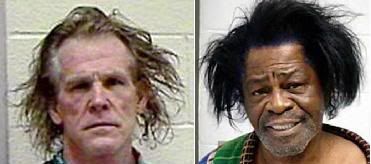 Here's the view from the other ticket office, which just happens to also feature attractive female authority figures (and two unnamed, unknown jamokes).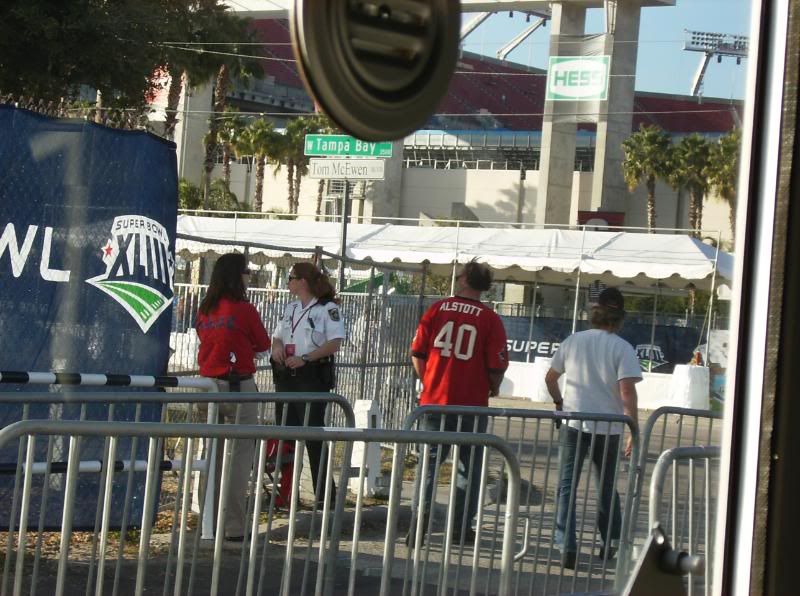 In case you haven't guessed, my favorite way of passing time while I'm working (aside from working...really, really hard...of course) is people watching. And by people, I mostly mean girls. Make no mistake; ladies, if you come up to my window, I'm checking you out. Fellas, if you come up to my window with your girlfriend or wife, I'm checking her out. I should probably apologize for that, and stop doing it, but I'm not going to.
While I'm at it, I'll reveal another secret for you. If you attend a sporting event at any venue that shows crowd shots on the scoreboard, which at this point is any venue that hosts sporting events, you are being checked out. See, the guys who shoot the crowd shots don't have very much to do while the game is being played, other than wait for the next stoppage in play. So what they do to pass time is scan the crowd for the amusement of those who work in the control booth. That means if you're cute and/or wearing a skimpy outfit, or if you're picking your nose, or eating like a pig and you think you're getting away with it just because you don't see yourself on the scoreboard, you're probably not. Trust me.