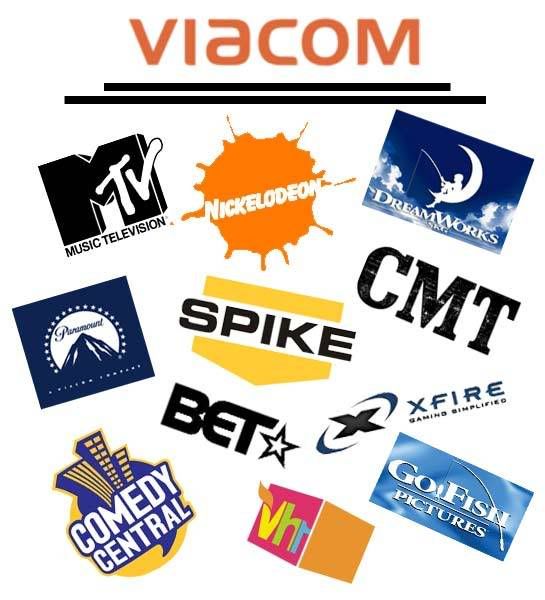 Oh, thank goodness The Powers That Be behind Viacom and Time Warner cable systems have reached an agreement that keeps channels like MTV (haven't watched it in 20 years)

VH

1, (haven't watched it in over 2 years) and Comedy Central (haven't watched it in...oh, who am I kidding? It's on right now. I watch The Daily Show and The Colbert Report every night, even the re-runs. But with all the funny movies out there, they sure do choose to show a lot of the
shitty ones
) on my local cable system!
Here's a couple of blurbs handed down from Mt.

Omnilympus

:
"We've been partners with Time Warner Cable for a long time, and we're happy to be renewing that partnership for the benefit of their customers and our loyal viewers." -- Philippe

Dauman

, President and CEO of Viacom
"We are pleased that our customers will continue to be able to watch the programming they enjoy on MTV Networks. We are sorry they had to endure a day of public disagreement as we worked through this negotiation." -- Glenn Britt, President and CEO of Time Warner Cable
Isn't it nice when the Titans are sensitive to the fact that we mere mortals quake in fear when they quibble over the sacrifices we lay at their altars? It makes them seem sorta human, in a completely-

unrelatable

-to-my-own-real-life-or-anybody-I even-know-for-that-matter kind of way. Such

largesse

is almost enough to make me forget that we loyal customers should still be entitled to some kind of reparations from Hollywood for the writer's strike debacle last year...almost.
Thank you, thank you, thank you gigantic mass media conglomerates, for resolving your differences peacefully. Now I can sleep nights, knowing that when "Kath & Kim" goes into syndication, I'll have multiple outlets from which to not watch it.