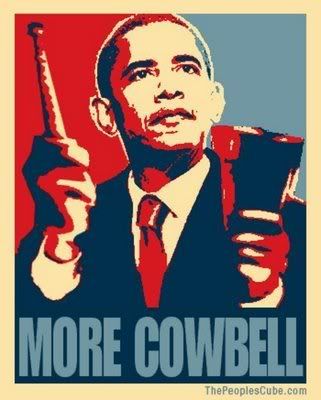 CHANGE and HOPE were the big words during Barack Obama's presidential campaign. CHANGE for this, HOPE for that. There was going to be a massive eruption of CHANGE, spewing hot HOPE all over us. Some CHANGE was inevitable, no matter what. Bush couldn't be not elected again so there was going to be a new president, no matter what. But it was Obama who made HOPE and CHANGE the two keywords of a battle cry that was taken up by the masses. Well, I'm a mass so now that
all the inaugurations are over
,
and president Obama is
fully inauged
, I'd like to take a second and see if the CHANGES that have occurred since he took office are what I HOPED for:
Average temperature in the Tampa Bay area: about 45 degrees. Personally, I'm thrilled. Others, not so much.

No reruns of The Daily Show, the Colbert Report or Late Night With Conan O'Brien yet!

Standard bearer of excellence in the National Football Conference: yep, still the Arizona Cardinals

.

Tacos were .20 each (limit: 10) at Taco Bell...for one day.

The stock market is either dramatically up or down or pretty much the same. I have no idea. I don't follow the stock market.

The last time I got gas it was $1.57 a gallon. yesterday, it was $1.83. I think that may have happened before Obama was sworn in and I just haven't driven much lately. But come on, man!

Superbowl-related hate crimes

are at an all time high.

Historical dramas about our greatest living Americans are

not being given proper consideration for major awards

.

Tampa Bay Lightning have not lost a single game. In fact, they haven't even trailed in a game. Yet they are not currently eligible for the NHL playoffs. This is the kind of obvious injustice I expect Mr. Obama to eradicate.

I was promised more cowbell and have yet to see evidence of increased cowbell activity. Sure, the amount of cowbell right now is adequate, but more would certainly be better and a promise is a promise.