Now that we're smack-dab in the middle of the NFL playoffs, leading up to the Superbowl extravaganza in just a couple of weeks, sports and sports products are really prominent. One of the most ubiquitous of those products is underwear made by a company called Under Armour. Well, the company, and most of it's customers will tell you it's more than just mere underwear; it's 'performance apparel'. I'm sorry, it's shorts and tee shirts designed to be worn beneath other clothing. By definition, that makes it underwear. Under is the first word in the company's name. I don't know about the Armour part but there must be something in it that makes you uncomfortable because this is what people who wear Under Armour look like...

They don't look happy do they? They look really, really unhappy. Downright angry, in fact. I feel that way enough as it is already. I really don't need my underwear contributing to my foul moods. If anything, I want my underwear to help me feel good. Calm me down, chill me out, make me cozy and comfy. That's why I much prefer a standard, low-performance underwear. Like Hanes, for instance.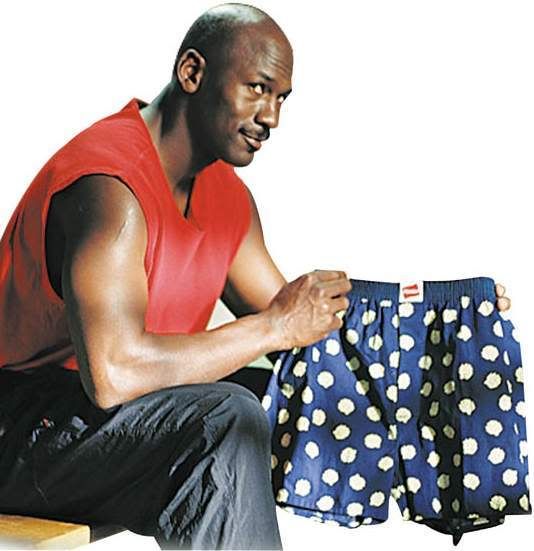 That's Hanes spokesman Michael Jordan. Look at him. He's composed, confident, beatific, perhaps even a tad bemused. That's how I want my underwear to make me feel.
Now this is some unknown model from an Under Armour commercial:
He seems to be saying, "RAWWWRRR!! I WILL EAT YOUR BABIES, BITCH!!!" or some other unpleasant platitudes. Maybe he's cursing The Fantastic Four for foiling his plans for world domination yet again...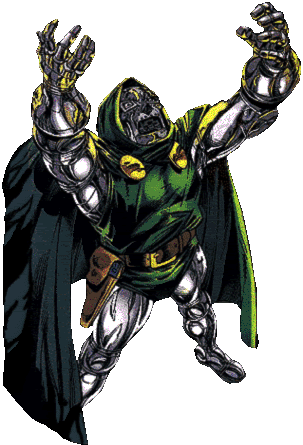 At least Dr. Doom wears actual armour.
But maybe that's the whole point. Maybe Under Armour makes you aggressive and gives you that extra edge you need to vanquish your opponent in athletic competition. The only problem with that is while I have no idea who any of the Under Armour guys pictured here are, the guy wearing Hanes is Olympic gold medal winner, six time NBA champion, five time NBA most valuable player and 14 time NBA all-star Michael friggin' Jordan.