You may have noticed a heavy presence of blue and green in some of the photos I've posted here during the last couple of days:
That has nothing to do with either of the teams, neither of whom wear blue or green. Rather, those are the theme colors for the Super Bowl itself. I don't remember ever playing in a football game, or any sporting event where there was an officially approved color scheme. Prom yes, not football. In case you didn't already know, the Super Bowl has been more prom than football game since at least the 1970s.
Every Super Bowl gets it's own official logo. Here's the logo from the last time the event was held here: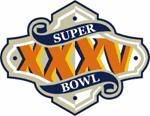 And here's this year's: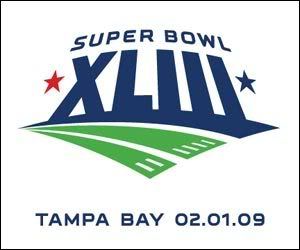 I kind of like it. For one thing, it's not pirate-centric, which is unusual for any high profile event held in Tampa Bay. Seriously, if you live here and you're not really, really into pirates, it can get to be a little much. Sort of like being a Star Wars fan living in Williamsburg. This logo is kind of nice though. You've got blue representing the azure waves of Tampa Bay and green representing tropical fauna-ness.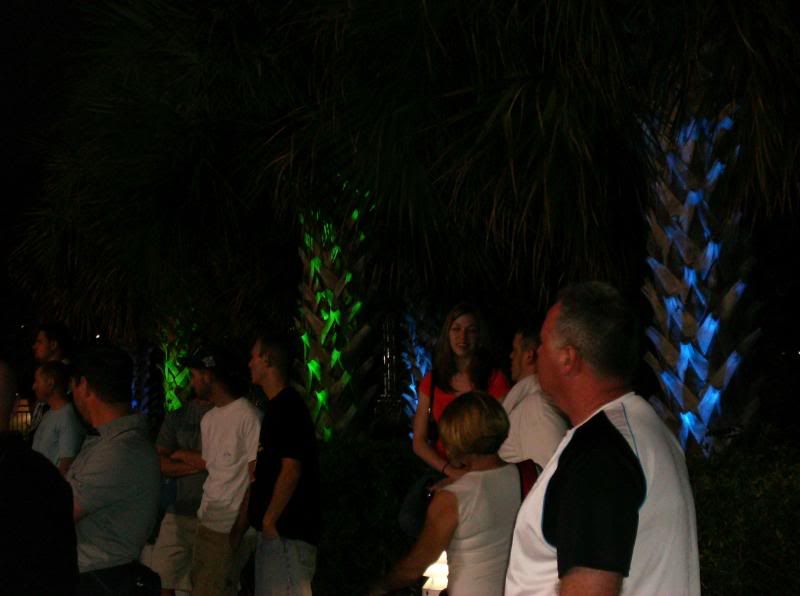 Here we see the use of lights to further play up the tropical aspects of actual, living palm trees, which i always thought were about as tropically iconic as you can get. Once again, the NFL is smarter than I am.


Here are some more lights in action, fiber optics that were recently installed at Raymond James Stadium. You wouldn't see the stadium glowing like Emerald City otherwise.
Tomorrow: Signs O' The Times