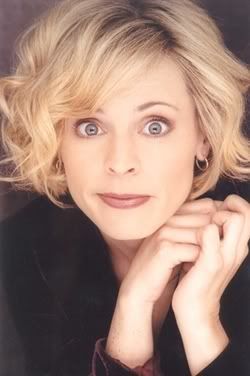 This is Maria Bamford, one of my favorite comedians. Check her out. This woman is a genius!
"April 7th — CD 'Unwanted Thoughts Syndrome' DROPS from Comedy Central (with all episodes of The Maria Bamford Show as an extra perk)..."
An extra perk?!? "The Maria Bamford Show" was one of the most hilarious and original series the internet has ever seen, easily worthy of a CD/DVD all by itself. I'm going to start saving my pennies for this one now.
Even more exciting, she's performing at Manatee County Community College on March 6th. Finally, a reason to go to Bradenton on purpose!