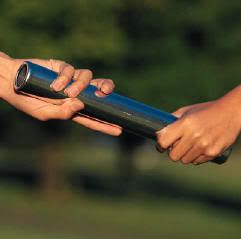 Just a couple (because, honestly, what hasn't been said at this point?) observations from today's presidential inauguration ceremony.


Either the security detail assigned to protect the president is alarmingly lax or Aretha Franklin was granted special permission to wear an F-14 on her head...
AMAZING BUT TRUE! Did you know that the Bush family will have been moved completely out of the White House and the Obamas completely moved in within one five hour period?
ALSO TRUE, BUT LESS AMAZING THAN SAD: Did you know that it would probably take me longer than five hours to organize and pack items for a weekend getaway?
Admit it; you're really more than a little bit disappointed that Bush didn't do just one more stupid, inappropriate thing at the ceremony today. It's okay. I am too. It's like when everybody expected the wild and crazy guys in high school to moon the crowd at graduation and instead they just marched up there, got their diplomas, smiled and waved to their grandparents and then sat down just like everybody else did. It's all over now though. We can let the healing begin.
There are over 21 million unemployed people in America right now. Nice to see that they could all show up in Washington today.
It was miserably cold in Washington today with temperatures below freezing. But there's standing around with a bunch of strangers in uncomfortably frigid conditions and then there's...